Your local aquatic expert
Mayfly Landscapes has been providing garden and pond owners across Hampshire and the south coast of England with expert aquatic advice, maintenance and building services for over 25 years.
Whether you require an updated filtration system, a new deck, garden wall, fence or a complete design and installation of a new pond or just a garden tidy up, Mayfly Landscapes is here to provide the perfect solution.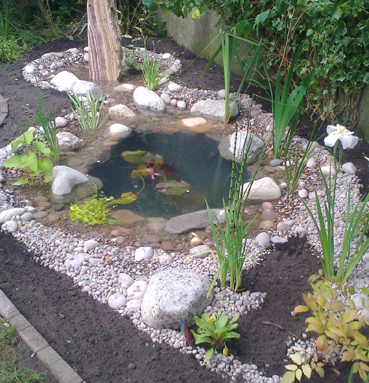 Useful tips and advice
Water loss
There can be several causes of water loss in a pond. If you're losing water, check first that the pond's edges are level, as water may be overflowing at the lowest point. If the water level in a lined pond drops, check that no part of the liner has slipped below the water level.
If a pond is leaking, it needs to be drained and inspected. Before draining, transfer any fish, plants and wildlife into a suitable container which should be kept in the shade. The quickest way to drain is with an electric pump, which Mayfly Landscapes can provide.
If your pond has a liner, leaks may be caused by punctures. Mayfly Landscapes can repair or replace after inspection.
If a fibreglass pond unit isn't well supported or the ground underneath is not properly filled, it may crack under the weight of the water. Contact us for further advice and repairs.
Maintaining water quality
Once a balance of plants and animal life is established, the water should remain clear without needing further attention. However, if you notice any reduction in the number of fish and plants, the water balance may be slightly off and algae growth may result.
The addition of oxygenating plants, helps to starve out the algae. It's important to remove any rotting organic matter in the pond such as dead leaves and flowers. Blanketweed is often found in ponds, and if left unchecked can choke the plants and restrict the movement of fish. Make sure you remove blanketweed periodically by lifting it out with a garden rake. Mayfly Landscapes can do all this for you!
Plant care and pest control
Aquatic plants don't require much attention, but periodic division helps keep them healthy. Every couple of years, in late spring or early autumn, divide plants that are overgrown.
Pests are less of a problem in ponds with fish, as the fish eat the insect larvae. In late summer aphids often attack water lilies and other aquatic plants, causing discolouring and decay. Use a hose pipe to wash away the aphids, or submerge the leaves of plants for 24 hours.
Autumn and winter maintenance
The most important task in autumn is to keep the water free from decaying vegetation. Remove dead and dying foliage regularly and prune back excess growth of submerged plants. Place netting over the pond if you can as this can reduce the amount of leaves and debris from falling into your pond.
During the winter months ice will form. Ice exerts excess pressure on the sides of concrete ponds, often causing them to crack. Try to keep your pond free of ice by floating a ball on the pond's surface.
For any help on these aquatic tasks, contact Mayfly Landscapes today for a free quote or site visit.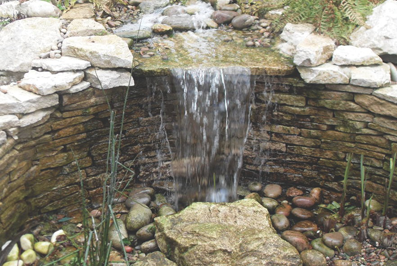 Ponds, landscapes, gardens
Mayfly Landscapes is here for all your landscaping and aquatic needs:
Pond builds, renovations and cleans
Pump and filter installations
Pond lining
Patio laying
Decking installation
Raised beds
Fences and garden walls
Turfing
All aspects of soft and hard landscaping undertaken
General garden maintenance
Lawn mowing
Contact us today for a free, no-obligation quote.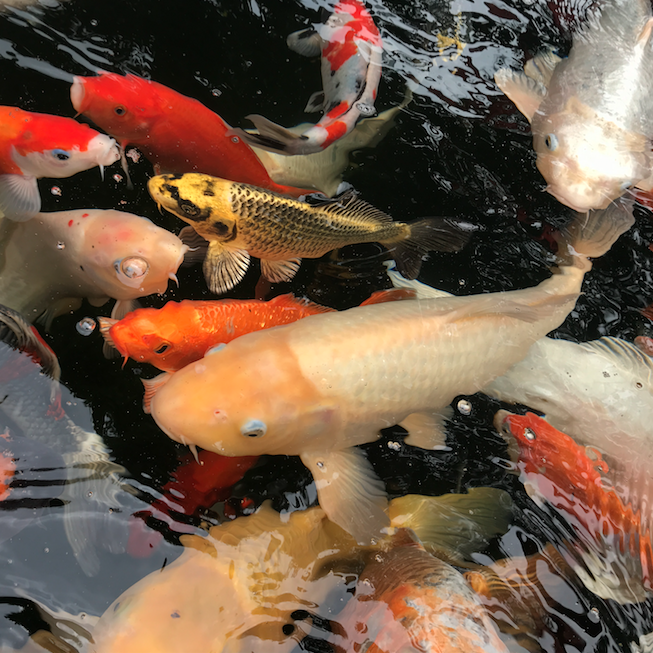 Get in touch with Mayfly Landscapes
Get in touch with Mayfly Landscapes - send us an e-mail, give us a call or complete the form (including your name, contact details and message) and we'll get back to you as soon as possible.